We guarantee truly memorable experiences. Our team crafts exceptional holiday experiences in Algeria. Take your pick of the tour packages through Sahara desert and let us guide you across amazing dunes and breathtaking scenery.
Customised private tours in Algeria with best itineraries. Contact us to design your dream vacation in Algeria.
We pride ourselves in our personalised travel service and off-the-beaten-track experience. As adventure Algerian tour operators we combine our local knowledge along with personal travel experience throughout Sahara Desert, to provide our clients with a complete touring services. RESERVE YOUR Algeria TOUR TODAY!
WhatsApp, Phone: +213 662 31 31 52


Email: tinariwen.tours@gmail.com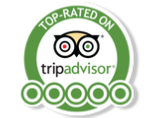 Contact us now
WhatsApp, Phone: +213 662 31 31 52


We organise Private & Custom Tours of Algeria. Check out Sahara tours and bespoke tours for families , couples and friends.

Tinariwen Tours to Sahara Desert in Algeria : Tours from Djanet
Tinariwen Tours : travel specialists : Our tours in southestern Algeria are private and guided with local experts. If you are not sure where to start exploring our North African country, contact us for more info.
Contact info for Tinariwen Tours
Tinariwen Tours : We offer private tours and we will be happy to arrange the whole itinerary for Sahaar Desert Tour in Algeria. We make sure you have a hassle free holiday in Algeria.

Hassani Mohammed
BP :24. Djanet 33002 –W- Illizi
Algeria

Tel./Fax +213 29 47 39 52
GSM +213 662 31 31 52


tinariwen.tours@gmail.com

After we confirm the final price with your required travel date, we require deposit payment. Contact us for details. Thank you.

Fill up the form to get most relevant details for your Algeria tours. We speak English, French and Arabic.