We guarantee truly memorable experiences. Our team crafts exceptional holiday experiences in Algeria. Take your pick of the tour packages through Sahara desert and let us guide you across amazing dunes and breathtaking scenery.
Customised private tours in Algeria with best itineraries. Contact us to design your dream vacation in Algeria.
We pride ourselves in our personalised travel service and off-the-beaten-track experience. As adventure Algerian tour operators we combine our local knowledge along with personal travel experience throughout Sahara Desert, to provide our clients with a complete touring services. RESERVE YOUR Algeria TOUR TODAY!
WhatsApp, Phone: +213 662 31 31 52


Email: tinariwen.tours@gmail.com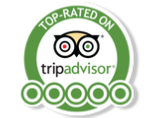 Contact us now
WhatsApp, Phone: +213 662 31 31 52


We organise Private & Custom Tours of Algeria. Check out Sahara tours and bespoke tours for families , couples and friends.

DISCOVER DJANET IN ALGERIA - OASIS TOWN FOR SAHARA TOURS
Djanet is is an oasis city, and capital of Djanet District, in Illizi Province, southeast Algeria. It is located 412 kilometres south of the provincial capital, Illizi. It has a population of 14,655. It is inhabited by the Kel Ajjer Tuareg people.
DJANET, ALGERIA
The main town of the Tassili, Djanet is a pretty place with its own colour scheme: whitewashed buildings with blue doors line the main streets, set off by dark blue and gold lampposts that would look more at home in an English seaside town. The setting is charming too – the town is built on the edge of a palmeraie so feels quite lush and it is dwarfed by the mountains that surround it.
THE REGION
The region of Djanet has been inhabited since Neolithic times. There were periods of ten thousand years at a time that the area was not desert. The flora and fauna were luxuriant as is seen in the numerous rock paintings of Tassili n'Ajjer around Djanet. Populations of hunter-gatherers lived there.
Djanet was founded in the Middle Ages by the Tuareg. The Ottoman Empire, which had a nominal authority over the Fezzan region, reinforced their presence in the area at the beginning of the 20th century in reaction to the colonization of Africa by the Europeans. Djanet has a hot desert climate with very hot summers and mild winters. The city is extremely dry throughout the year, with an annual average rainfall of just 14.6 millimetres and no month with an average of more than 3 millimetres.
HOW TO GET TO DJANET:
Djanet Inedbirene Airport is located about 50 km south of the city centre. If you travel from Europe , you need to take a flight or ferry to capital - Algiers and then you take flight to Djanet (Djanet airport). For domestic flight you can check "Air Algeria" at www.airalgerie.dz or you can also check other airline "Tassili Airlaine" at www.tassiliairlines.dz
Contact us now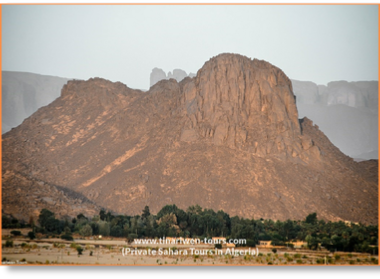 MUSÉE DU TASSILI:
The Musée du Tassili has a small collection of exhibits detailing the history and environment of the region. One room concentrates on the formation of Tassili N'Ajjer plateau and on its animal and plant life and has some gazelle and sheep skulls, ostrich eggs and ceramics. Another room contains a beautiful photographic exhibition of the rock paintings of the region. The best exhibition contains reproductions of nomad life, including a life-sized zeriba and Tuareg jewellery, weaponry and musical instruments.