We guarantee truly memorable experiences. Our team crafts exceptional holiday experiences in Algeria. Take your pick of the tour packages through Sahara desert and let us guide you across amazing dunes and breathtaking scenery.
Customised private tours in Algeria with best itineraries. Contact us to design your dream vacation in Algeria.
We pride ourselves in our personalised travel service and off-the-beaten-track experience.
As adventure Algerian tour operators we combine our local knowledge along with personal travel experience throughout Sahara Desert, to provide our clients with a complete touring services. RESERVE YOUR Algeria TOUR TODAY!
WhatsApp, Phone: +213 662 31 31 52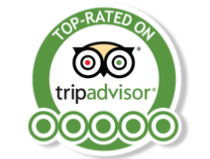 Contact us now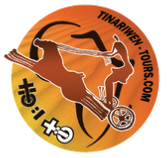 WhatsApp, Phone: +213 662 31 31 52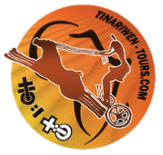 UNFORGETTABLE ADVENTURES IN THE SAHARA DESERT WITH TINARIWEN TOURS ALGERIA
Our team of expert guides have extensive knowledge of the Sahara and its cultures, and are dedicated to providing a high level of service and attention to detail. We believe that travel should be about more than just ticking off a list of sights and attractions - it should be an opportunity to connect with the world around us, to learn about different cultures and ways of life, and to create lasting memories.
At Tinariwen Tours, we offer a range of private trips from Djanet that are tailored to suit your interests and level of adventure. From exploring hidden oases and ancient rock art sites to hiking through spectacular canyons and climbing towering sand dunes, our tours are designed to showcase the very best of the Sahara. We also offer the opportunity to experience traditional Tuareg music and dance performances, to camp under the stars in the heart of the desert, and to learn about the fascinating history and culture of this unique region.
THANK YOU FOR CONSIDERING TINARIWEN TOURS FOR YOUR SAHARA DESERT ADVENTURE. WE LOOK FORWARD TO WELCOMING YOU TO ALGERIA AND SHARING THE MAGIC OF THE SAHARA WITH YOU.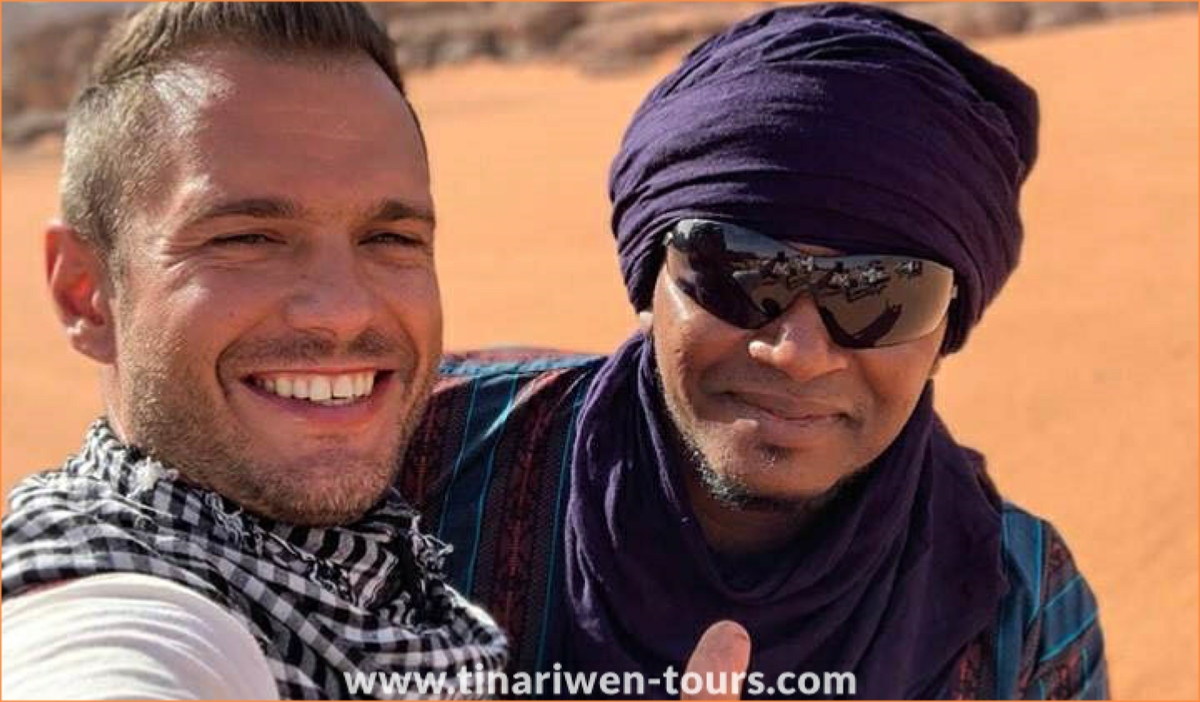 DISCOVER THE PASSION BEHIND TINARIWEN TOURS ALGERIA - PRIVATE SAHARA DESERT TOURS FROM DJANET
Welcome to Tinariwen Tours, your trusted provider of Sahara desert tours in Algeria. We are passionate about sharing the beauty and wonder of the Sahara with travelers from all over the world, and our private trips from Djanet are designed to offer an unforgettable experience of this unique and fascinating region.
Contact us now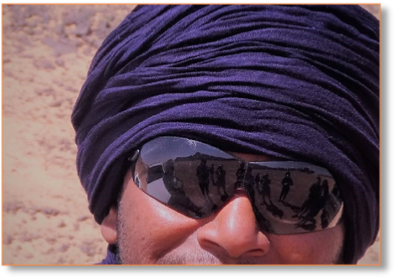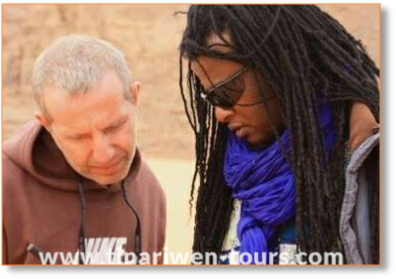 NOTE: This is desert festival in Djanet. Tuaregs celebrating the Sebiba festival. Event in Djanet with Tinariwen Tours.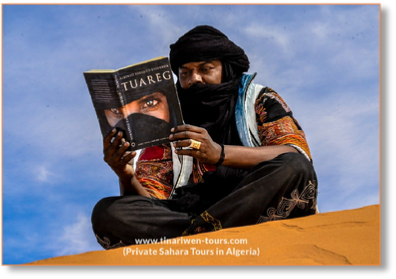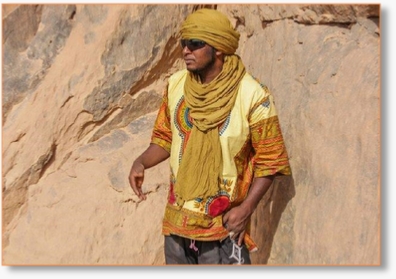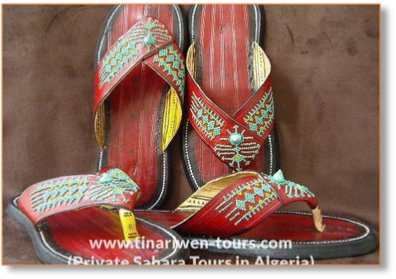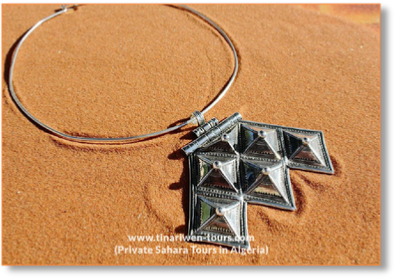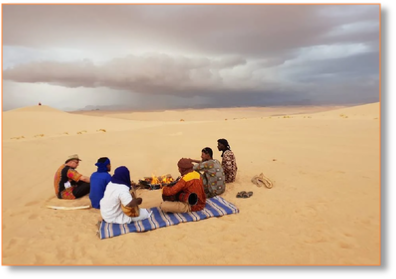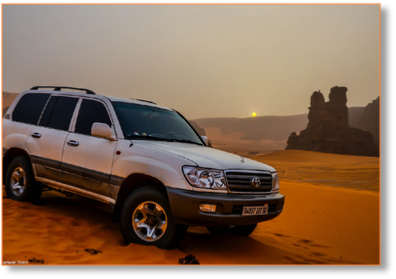 TINARIWEN TOURS :LEADING ALGERIAN TRAVEL COMPANY
My name, is Hassani Mohamed a Tour Leader - living in Djanet and independent to Tuareg Tribe. We organize trips in desert southeastern of Algeria (the National park of Tassili N'ajjer and Tassili Hoggar) .
OUR TEAM IS COMPOSED OF EXPERIENCED GUIDES ,DRIVERS WHO HAVE KNOWLEDGE OF THE TUAREG DESERT THAT ONLY THOSE BORN IN THOSE PLACES MAY HAVE AND COMBINE THEIR EXPERIENCE AND PROFESSIONAL ABILITY WITH A GREAT LOVE FOR THE SAHARA.
I suggest you to run away far from this stressing life. Follow us for a travel closed to the wild, discovering desert and its tradition with Our Tuareg Team in Desert.
NOTE: We specialise in private guided tours and transfers from Djanet, Algeria. Join us on a private tour to show you the unique beauty of our Sahara desert. Tours Includes transfers, meals ,diver, guides and unique experience.
DISCOVER THE MAGIC OF THE SAHARA WITH TINARIWEN TOURS ALGERIA
We are committed to sustainable and responsible tourism practices, and work closely with local communities to ensure that our tours have a positive impact on the environment and the people who call the Sahara home. We believe that by promoting cultural exchange and responsible travel, we can help to preserve the natural beauty and cultural heritage of this incredible region for generations to come.
LEARN MORE ABOUT TINARIWEN TOURS ALGERIA, A TRUSTED PROVIDER OF PRIVATE SAHARA DESERT TOURS FROM DJANET. OUR TEAM OF EXPERT GUIDES ARE PASSIONATE ABOUT SHARING THE BEAUTY AND WONDER OF THE SAHARA WITH TRAVELERS FROM ALL OVER THE WORLD. DISCOVER OUR COMMITMENT TO SUSTAINABLE AND RESPONSIBLE TOURISM PRACTICES AND CREATE LASTING MEMORIES WITH US.