We guarantee truly memorable experiences. Our team crafts exceptional holiday experiences in Algeria. Take your pick of the tour packages through Sahara desert and let us guide you across amazing dunes and breathtaking scenery.
Customised private tours in Algeria with best itineraries. Contact us to design your dream vacation in Algeria.
We pride ourselves in our personalised travel service and off-the-beaten-track experience.
As adventure Algerian tour operators we combine our local knowledge along with personal travel experience throughout Sahara Desert, to provide our clients with a complete touring services. RESERVE YOUR Algeria TOUR TODAY!
WhatsApp, Phone: +213 662 31 31 52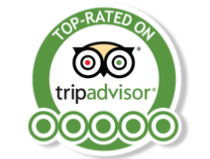 Contact us now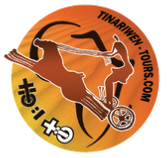 WhatsApp, Phone: +213 662 31 31 52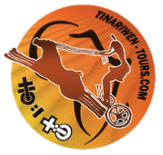 Recommended Algeria desert Tour itineraries from Djanet:
EMBARK ON AN UNFORGETTABLE ADVENTURE THROUGH THE SAHARA DESERT WITH OUR MULTI-DAY TOURS FROM DJANET
Our expert guides, who are all locals from the area, will take you on a journey deep into the heart of the Sahara, where you'll witness the beauty and power of the desert firsthand. You'll travel by 4x4 vehicles, camelback, or on foot, depending on the itinerary you choose, and experience the unique culture and hospitality of the Tuareg people.
Our multi-day tours are fully customizable and can range from 2 to 10 days or more, depending on your interests and preferences. You can choose to explore the Tassili n'Ajjer National Park, visit the stunning sand dunes of the Erg Admer, or journey to the breathtaking rock formations of the Tassili n'Ajjer plateau.
HIGHLIGHTS OF ERG ADMER AND TIKOBAWIN 2 DAYS DESERT TOUR FROM DJANET WITH TINARIWEN TOURS
Experience the stunning beauty of the Sahara Desert with our 2 days Erg Admer and Tikobawin tour from Djanet. This tour offers an unforgettable journey through vast sand dunes, ancient rock formations, and stunning landscapes. With Tinariwen Tours, you'll have the chance to explore the unique culture and traditions of the Tuareg people who have inhabited this region for centuries.
PROGRAM OF ERG ADMER AND TIKOBAWIN 2 DAYS DESERT TOUR FROM DJANET
* DAY 1: ARRIVAL AND EXPLORATION OF ESSENDILÈNE AND ERG ADMER CAMPING
Upon your arrival at the airport in Djanet, our guide will greet you and take you to your hotel. After settling in, we will start our two-day adventure to the magnificent Sahara desert. On the first day, we will cross small passes and wadis before reaching Wadi Essendilène, a small oasis surrounded by stunning oleanders, tamarisks, and palm trees. We will explore the canyon and its secret gueltas and meet a Tuareg nomad family living in Essendilne, giving you a glimpse into their daily life.
Next, we will head to our campsite in Erg Admer, where we will witness the breathtaking sunset over the golden sand dunes. The campsite is equipped with all the necessary amenities to make your stay comfortable, including traditional tents and a campfire where we can enjoy a delicious dinner under the starry sky.
* DAY 2: TIKOBAWIN, TIGHARGHRT, AND DJANET HOTEL
On the second day of our tour, we will explore Tikobawin, an otherworldly landscape with sandstone peaks and vast expanses of sand. Here, we will see the famous Big Rock Arch, Neolithic tombs, and ancient rock paintings that date back thousands of years.
After Tikobawin, we will head back to Djanet, making stops at Tilalin beautiful Mountains and Adaik Stone Forest. We will also visit Tigharghrt, where we will witness the beautiful engraving of a crying cow that dates back to 8000 BC. Upon arriving in Djanet, you can freshen up with a shower at the hotel before heading out to explore the Tuareg Market. We will end the day with dinner at the hotel before transferring you to the airport for your flight back to Algiers.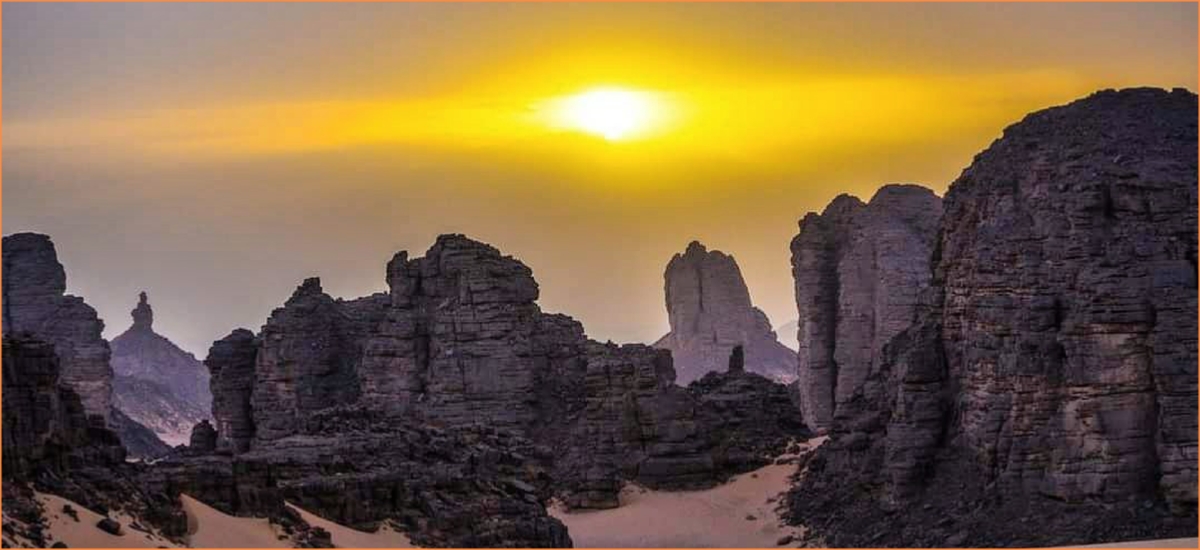 Enquire Now
DISCOVER THE BEAUTY OF ERG ADMER AND TIKOBAWIN IN 2 DAYS DESERT TOUR FROM DJANET - TINARIWEN TOURS
Embark on an this unforgettable adventure with our 2 days desert tour from Djanet to Erg Admer and Tikobawin. Experience the magic of the Sahara Desert with Tinariwen Tours.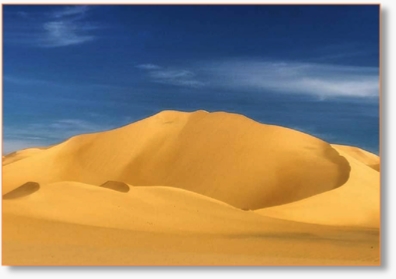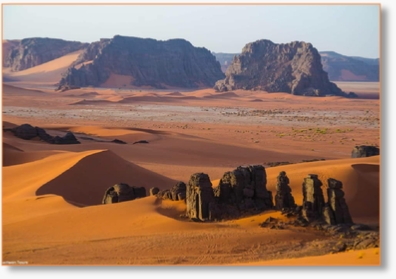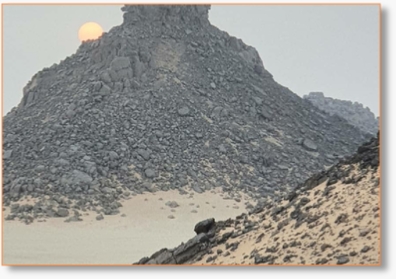 WHAT IS INCLUDED AND USEFUL INFORMATION FOR ERG ADMER AND TIKOBAWIN 2 DAYS DESERT TOUR FROM DJANET:
Professional English-speaking guide
Private transportation in a 4x4 vehicle
Overnight camping in Erg Admer
Meals (1 breakfast, 2 lunches, and 1 dinner)
Bottled water and tea during the tour
This tour is not recommended for those with back problems, pregnant women, or children under 5 years old
Please bring warm clothing as temperatures can drop at night in the desert
The tour may be cancelled or rescheduled in the case of extreme weather conditions
F.A.Q. FOR ERG ADMER AND TIKOBAWIN 2 DAYS DESERT TOUR FROM DJANET:
Q: What is the level of physical activity required for this tour?
A: This tour involves some moderate hiking in the sand dunes and rocky terrain, so a moderate level of physical fitness is required.
Q: Can I bring my own food and drinks?
A: Yes, you are welcome to bring your own snacks and drinks.
Q: Is there a restroom available during the tour?
A: Restrooms are not available during the tour, but our guide can provide instructions on how to use the restroom in the desert.
REASONS WHY TO EXPLORE ERG ADMER AND TIKOBAWIN 2 DAYS DESERT TOUR FROM DJANET:
Local expertise: Our guides are experienced locals who know the region like the back of their hand.
Personalized attention: We offer private tours, so you'll have our guide's undivided attention.
Comfortable transportation: Our 4x4 vehicles are air-conditioned and equipped for off-road terrain.
Authentic experiences: We'll take you off the beaten path to experience the real Sahara Desert and Tuareg culture.
Safety first: Your safety is our top priority, and we take all necessary precautions to ensure a safe and enjoyable tour.
Sustainable tourism: We are committed to responsible and sustainable tourism practices to protect the environment and support local communities.
Enquire Now