We guarantee truly memorable experiences. Our team crafts exceptional holiday experiences in Algeria. Take your pick of the tour packages through Sahara desert and let us guide you across amazing dunes and breathtaking scenery.
Customised private tours in Algeria with best itineraries. Contact us to design your dream vacation in Algeria.
We pride ourselves in our personalised travel service and off-the-beaten-track experience.
As adventure Algerian tour operators we combine our local knowledge along with personal travel experience throughout Sahara Desert, to provide our clients with a complete touring services. RESERVE YOUR Algeria TOUR TODAY!
WhatsApp, Phone: +213 662 31 31 52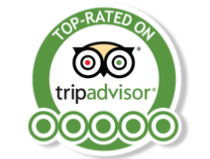 Contact us now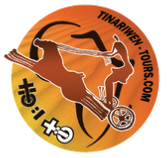 WhatsApp, Phone: +213 662 31 31 52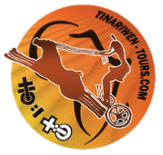 Recommended Algeria desert Tour itineraries from Djanet:
EMBARK ON AN UNFORGETTABLE ADVENTURE THROUGH THE SAHARA DESERT WITH OUR MULTI-DAY TOURS FROM DJANET
Our expert guides, who are all locals from the area, will take you on a journey deep into the heart of the Sahara, where you'll witness the beauty and power of the desert firsthand. You'll travel by 4x4 vehicles, camelback, or on foot, depending on the itinerary you choose, and experience the unique culture and hospitality of the Tuareg people.
Our multi-day tours are fully customizable and can range from 2 to 10 days or more, depending on your interests and preferences. You can choose to explore the Tassili n'Ajjer National Park, visit the stunning sand dunes of the Erg Admer, or journey to the breathtaking rock formations of the Tassili n'Ajjer plateau.
HIGHLIGHTS OF IHRIR OASIS TOUR - 4 DAYS FROM DJANET, ALGERIA
Discover the stunning Ihrir Oasis on this 4-day tour from Djanet. Situated in the heart of the Sahara Desert in Algeria, this hidden gem offers a peaceful retreat away from the bustling city. You'll be mesmerized by the vast expanse of sand dunes, the clear blue skies, and the untouched natural beauty of the region. This tour includes accommodations, meals, transportation, and a knowledgeable guide to take you through the journey. Book now and experience the best of the Sahara on this unforgettable adventure.
PROGRAM OF IHRIR OASIS TOUR - 4 DAYS FROM DJANET, ALGERIA
* DAY 1: DJANET HOTEL
Upon arrival at the airport, you will be greeted by our team and transferred to your hotel in Djanet. After check-in, you'll have some free time to rest and freshen up. In the morning, we'll visit the Djanet Museum and Tuareg Market to learn about the local culture and history. Our next destination is Tigharghrt, where we'll see the impressive rock elephant and the beautiful engraving of a crying cow, which dates back to 8000BC. We'll have lunch in Tigharghrt before heading to Erg Admer to witness a breathtaking sunset over the stunning sand dunes. In the evening, we'll drive back to the hotel in Djanet for dinner and overnight stay.
* DAY 2: DJANET - DIDER - IHRIR OASIS - CAMP
Our next destination is Ihrir Oasis, a small and beautiful oasis located to the west of Djanet. Here, we'll explore the serene lakes and visit the traditional cottages of the Nomadic people who call this place home. We'll spend the night in a camp at Ihrir Oasis, hosted by a Tuareg family. This unique experience will allow you to immerse yourself in the local culture and traditions while enjoying the beauty of the desert. Come and experience the desert travel with Tinariwen tours.
* DAY 3: IHRIR - TAWDJIDIT ( ERG ADMER - CAMPING
As we make our way to TAWDJIDIT, we'll cross the plateau of WADI DIDER, where we'll have the opportunity to admire some stunning engravings of cows, antelopes, lions, and other animals. Our campsite for the night will be in TAWDJIDIT, where we'll be surrounded by the mesmerizing Sand Dunes Series. You'll get to witness the beauty of the desert landscape as the sun sets and rises over the sand dunes. Get ready for a magical and unforgettable experience!
* DAY 4: TAWDJIDIT - TIKOBAWIN - TILALIN - ADAIK - DJANET HOTEL
Our next stop is Tikobawin, where we'll witness the landscape change dramatically as we drive through sandstone peaks and vast expanses of sand. Here, we'll visit the Big Rock Arch, Neolithic tombs, and admire the stunning rock paintings of Tikobawin. The scenery is simply breathtaking!
After our visit to Tikobawin, we'll head back to Djanet to explore the beautiful Tilalin Mountains and the unique Adaik Stone Forest. We'll arrive at our hotel in Djanet in time for lunch, where you can enjoy a refreshing shower before continuing with the rest of the day's activities. In the evening, we'll visit the old castle in Djanet before enjoying dinner at the hotel. Finally, we'll transfer you to the airport in time for your departure. We hope you had a wonderful time exploring the Algerian desert with Tinariwen tours.
* NEXT DAY: FLIGHT BACK HOME
End of the tour and travel back home.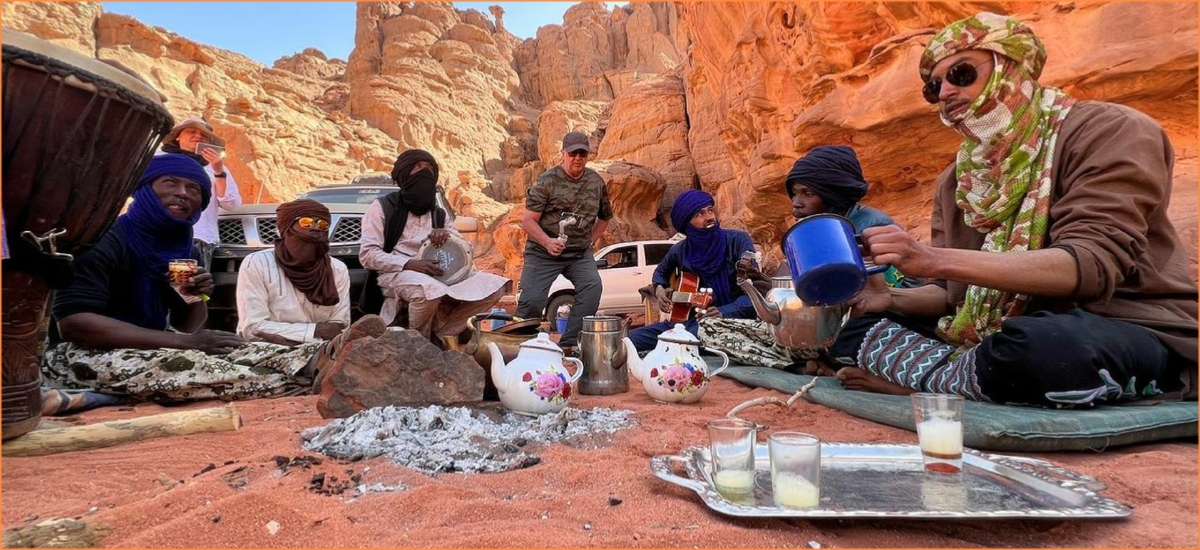 Enquire Now
EXPLORE THE HIDDEN GEM OF ALGERIA: 4-DAY IHRIR OASIS TOUR FROM DJANET
Embark on a thrilling 4-day desert tour from Djanet to the Ihrir Oasis in Algeria. Discover the beauty of the Sahara and indulge in its serene landscapes, majestic sand dunes, and exotic culture. Book now!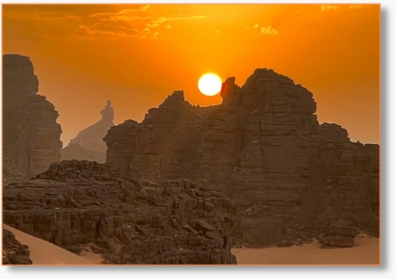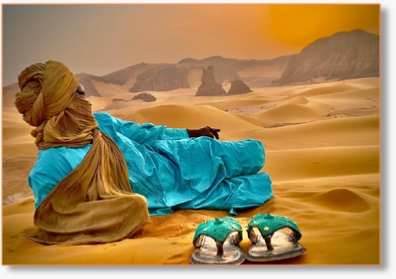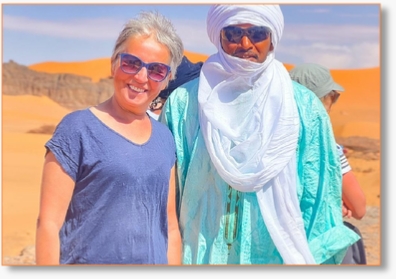 WHAT IS INCLUDED AND USEFUL INFORMATION FOR TOUR OF ALGERIA IN 4-DAY IHRIR OASIS FROM DJANET:
Accommodation. Meals as specified in the itinerary (breakfast, lunch, and dinner).
Airport transfers and transportation in a comfortable air-conditioned vehicle
English/French-speaking guide and local Tuareg guides
All entrance fees and permits for the sites and attractions included in the itinerary
Activities mentioned in the itinerary
Tour duration: 4 days / Tour location: Djanet, Algeria
Tour price: Please refer to our website or contact our customer service team for pricing.
Tour group size: Maximum of 12 people per group
Accommodations: Comfortable camping and traditional lodgings in Ihrir Oasis
Guide: English-speaking, knowledgeable guide provided for the entire tour
Meals: All meals included, with vegetarian options available upon request
Transportation: Private, air-conditioned vehicle provided for transportation
F.A.Q. FOR 4-DAY IHRIR OASIS TOUR FROM DJANET IN ALGERIA:
Q: What is included in the tour package?
A: The tour package includes accommodations, meals, transportation, and a knowledgeable guide to take you through the journey.
Q: What is the level of physical activity required for this tour?
A: This tour involves walking on uneven terrain and climbing sand dunes. Some level of physical activity is required, but the pace is adjusted to the group's abilities.
Q: What should I pack for the tour?
A: You should pack comfortable, lightweight clothing suitable for desert weather, sturdy hiking shoes, sunscreen, a hat, and a camera.
Q: Is there internet and mobile network coverage in the Sahara Desert?
A: Internet and mobile network coverage can be limited in some areas of the desert, but your guide will keep you informed.
4 REASONS WHY TO EXPLORE THE HIDDEN GEM OF ALGERIA IN 4-DAY IHRIR OASIS TOUR FROM DJANET:
Experience the stunning beauty of the Sahara Desert and the hidden gem of Ihrir Oasis and relax and unwind in the serene landscapes of Ihrir Oasis.
Enjoy the comfort of all-inclusive accommodations, meals, and transportation and iIndulge in exciting activities like sandboarding and camel riding.
Discover the fascinating culture and history of Algeria with a knowledgeable guide.
Take stunning photos of the majestic sand dunes and clear blue skies and create unforgettable memories and experiences on this unique adventure.
Enquire Now