We guarantee truly memorable experiences. Our team crafts exceptional holiday experiences in Algeria. Take your pick of the tour packages through Sahara desert and let us guide you across amazing dunes and breathtaking scenery.
Customised private tours in Algeria with best itineraries. Contact us to design your dream vacation in Algeria.
We pride ourselves in our personalised travel service and off-the-beaten-track experience.
As adventure Algerian tour operators we combine our local knowledge along with personal travel experience throughout Sahara Desert, to provide our clients with a complete touring services. RESERVE YOUR Algeria TOUR TODAY!
WhatsApp, Phone: +213 662 31 31 52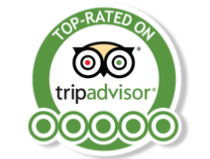 Contact us now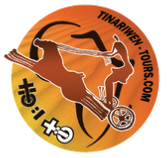 WhatsApp, Phone: +213 662 31 31 52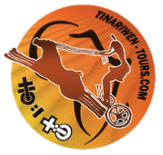 ESCAPE TO THE OASIS TOWN OF DJANET, ALGERIA: BOOK YOUR ADVENTURE TODAY!
In conclusion, Djanet is a unique oasis town that offers a wealth of experiences for those seeking adventure, culture, and natural beauty. With our expert-guided tours, you can explore the hidden corners of this fascinating destination, immerse yourself in the local culture, and create memories that will last a lifetime. Book your adventure today and let us show you the magic of Djanet, Algeria.
Another highlight of Djanet is the local cuisine. The town is known for its delicious couscous and tagines, which are cooked over an open fire and flavored with local spices and herbs. The local tea, called "whiskey tea," is a must-try for those visiting the area.
Djanet is also a gateway to the vast Sahara Desert. Visitors can embark on multi-day desert treks that take them deep into the heart of the desert. These treks offer a chance to experience the desert's stark beauty, sleep under the stars, and witness unforgettable sunrises and sunsets.
THE REGION
The region of Djanet has been inhabited since Neolithic times. There were periods of ten thousand years at a time that the area was not desert. The flora and fauna were luxuriant as is seen in the numerous rock paintings of Tassili n'Ajjer around Djanet. Populations of hunter-gatherers lived there.
Djanet was founded in the Middle Ages by the Tuareg. The Ottoman Empire, which had a nominal authority over the Fezzan region, reinforced their presence in the area at the beginning of the 20th century in reaction to the colonization of Africa by the Europeans. Djanet has a hot desert climate with very hot summers and mild winters. The city is extremely dry throughout the year, with an annual average rainfall of just 14.6 millimetres and no month with an average of more than 3 millimetres.
HOW TO GET TO DJANET:
Djanet Inedbirene Airport is the main airport serving Djanet and is located approximately 50 km south of the city center. For travelers coming from Europe, the best way to reach Djanet is to take a flight or ferry to the capital city of Algiers, then take a connecting flight to Djanet via Djanet airport.
Air Algeria is the national carrier of Algeria and offers regular domestic flights to Djanet. You can visit their website at www.airalgerie.dz to check for available flights and book your tickets online. Another airline that operates in the region is Tassili Airlines, which also offers regular flights to Djanet. You can visit their website at www.tassiliairlines.dz for more information on flights and bookings.
It is worth noting that Djanet is a remote destination, and flights may not operate on a daily basis. It is essential to plan your trip in advance and book your flights early to avoid any last-minute hassles. Also, be sure to check the latest travel restrictions and entry requirements before planning your trip to Algeria.
In summary, reaching Djanet requires taking a flight or ferry to Algiers and then a connecting flight to Djanet. Air Algeria and Tassili Airlines are the main airlines that operate in the region, offering regular flights to Djanet. Plan your trip in advance and book your flights early to ensure a smooth travel experience.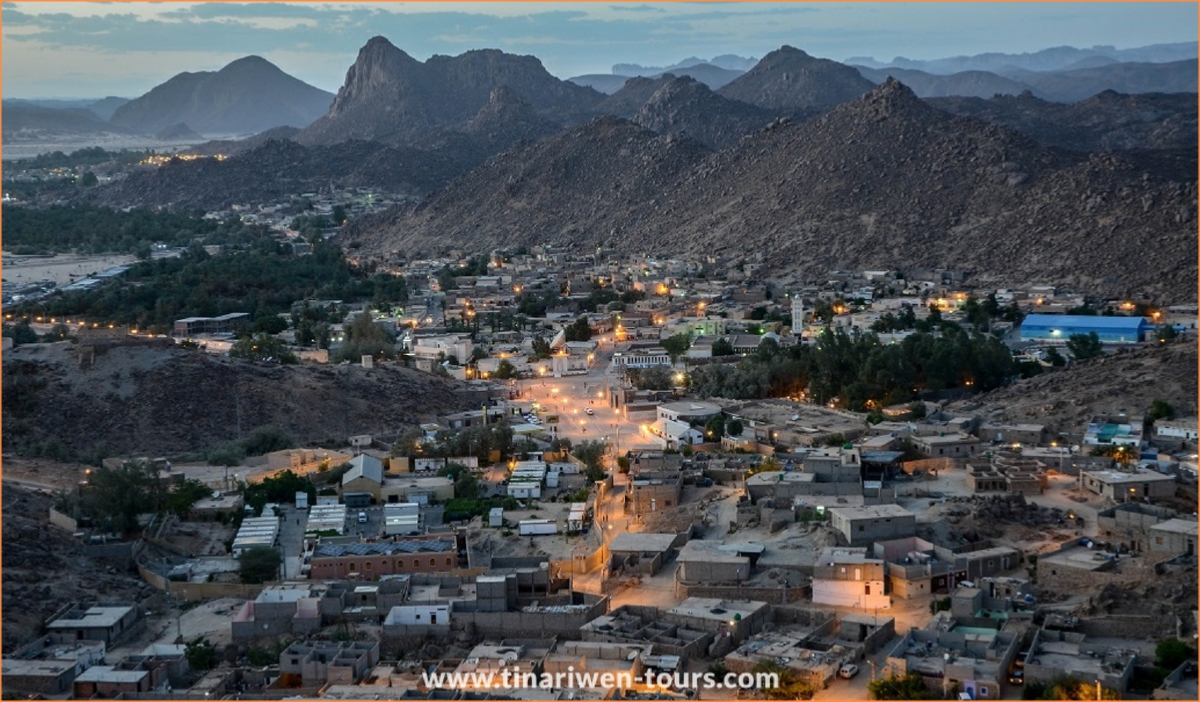 DISCOVER DJANET IN ALGERIA - OASIS TOWN FOR SAHARA TOURS
Djanet is also known for its vibrant festivals and cultural events. One of the most popular events is the Tassili n'Ajjer Festival, which takes place annually in January. This festival brings together performers from all over the region to celebrate the rich cultural heritage of the area. The festival is a fantastic opportunity to witness traditional music, dance, and art forms unique to the Tuareg people.
Contact us now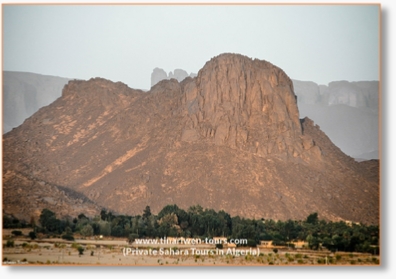 MUSÉE DU TASSILI:
The Musée du Tassili has a small collection of exhibits detailing the history and environment of the region. One room concentrates on the formation of Tassili N'Ajjer plateau and on its animal and plant life and has some gazelle and sheep skulls, ostrich eggs and ceramics. Another room contains a beautiful photographic exhibition of the rock paintings of the region. The best exhibition contains reproductions of nomad life, including a life-sized zeriba and Tuareg jewellery, weaponry and musical instruments.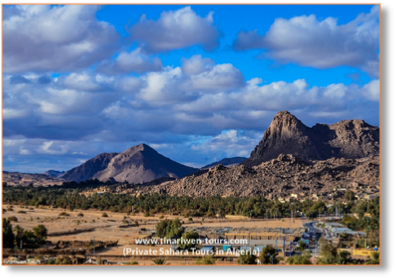 IMMERSE YOURSELF IN THE BEAUTY OF DJANET OASIS TOWN, ALGERIA
Djanet is a fascinating desert oasis town located in southeastern Algeria. This hidden gem is known for its stunning natural landscapes, rich cultural heritage, and hospitable locals. Djanet is surrounded by the Tassili n'Ajjer National Park, a UNESCO World Heritage site, which boasts an incredible collection of prehistoric rock art, towering sandstone cliffs, and vast expanses of desert.
DJANET IS THE PERFECT DESTINATION FOR THOSE SEEKING ADVENTURE AND EXPLORATION. WITH OUR GUIDED TOURS, YOU CAN DISCOVER THE HIDDEN CORNERS OF THIS OASIS TOWN, EXPLORE THE LOCAL MARKETS, AND LEARN ABOUT THE UNIQUE CUSTOMS AND TRADITIONS OF THE TUAREG PEOPLE WHO HAVE LIVED IN THE AREA FOR CENTURIES.
The town's architecture is also something to marvel at, with its traditional adobe structures, narrow alleys, and intricately decorated doors and windows. The town is also home to the Musée du Tassili, a museum that houses a remarkable collection of artifacts and exhibits that chronicle the history and culture of the region.
For those seeking outdoor adventures, Djanet offers a range of activities such as hiking, trekking, and camel rides. You can explore the breathtaking canyons and gorges that surround the town or take a leisurely stroll around the oasis, taking in the lush palm groves and cooling off in the natural pools.
DISCOVER THE HIDDEN OASIS TOWN OF DJANET IN ALGERIA GUIDED TOURS
In summary, Djanet is a hidden oasis gem that offers a unique and unforgettable experience for travelers. With our guided tours, you can discover the beauty and culture of this remarkable town, immerse yourself in the natural landscapes, and create unforgettable memories that will last a lifetime. Book your adventure today and let us show you the enchanting town of Djanet, Algeria.